Make the same profit from non-cash payments as you do cash payments!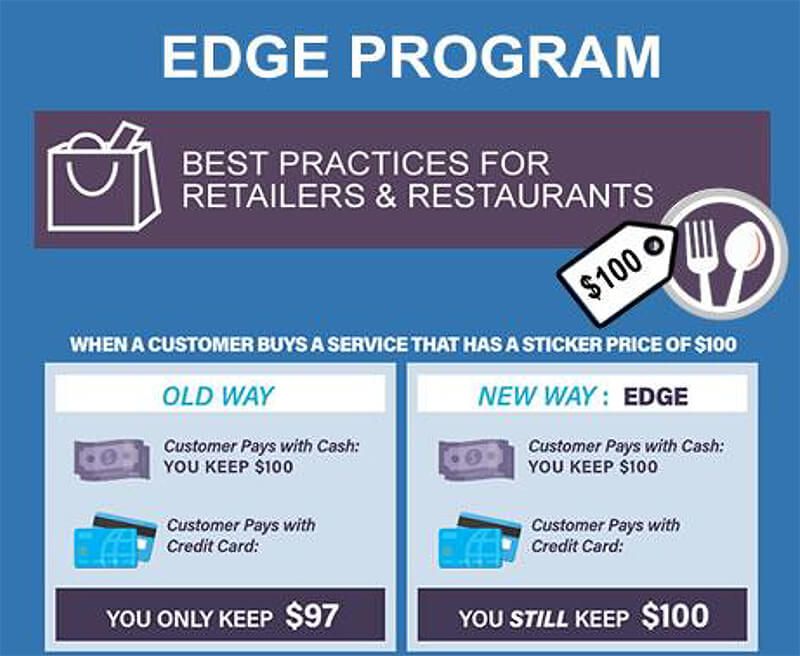 Receive payments with the most efficient and profitable program available. With our exclusive EDGE program you now have a new way to process payments that allows you to experience the same profit margin as if every transaction is paid with cash.
EDGE is not a surcharge or convenience fee program.
How much did you spend in payment processing expenses last year?
What would you be able to do with that money in your bank account?
Enroll in the exclusive EDGE program today! (Submit Application Here)
To discuss how we can decrease your expenses and increase your profits click here.